Google Home-supported smart home gadgets can be controlled from the very Home app on your phone. However, what you see in the app is limited and you do not have a complete Home control there. If you are wondering where are the Home control options to manage all smart home devices, rooms, and scenes, here is a fix.
Let us see where to find the Home Control for all your Google Home devices, rooms and scenes from Google Home app or Google Assistant.
Home Control Settings for Google Home
If you ever tried Echo speakers, the Amazon Alexa app has a quick access window that shows all your devices on a screen. It even shows rooms, connected devices, home theatre setup, and more in one place. Of course, you might not find such smart home control options in Google Home.
Home Control even allows you to control your smart home devices using Google Assistant on your phone, without having a Google Home speaker. Following is where you will find the Home Control on Google Home.
First, open the Google Home app on your iPhone or Android. From the home screen, tap on the profile icon at the top.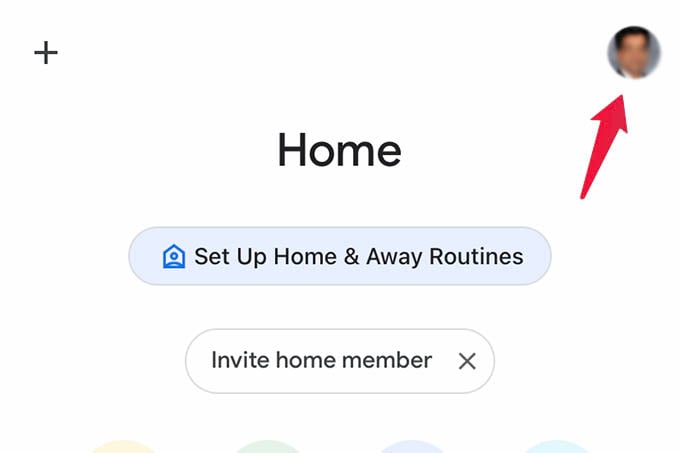 From the menu, tap Assistant Settings. Alternatively, you can go to Google Assistant app and select the profile to enter Assistant settings.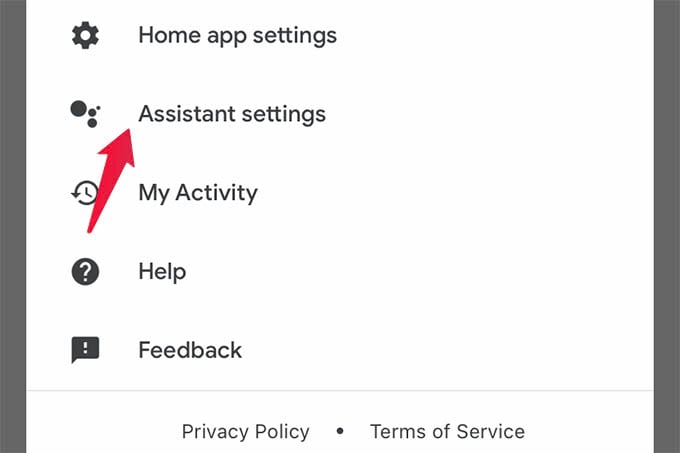 From the Assistant Settings window, scroll down until you see Home control. Tap on the option.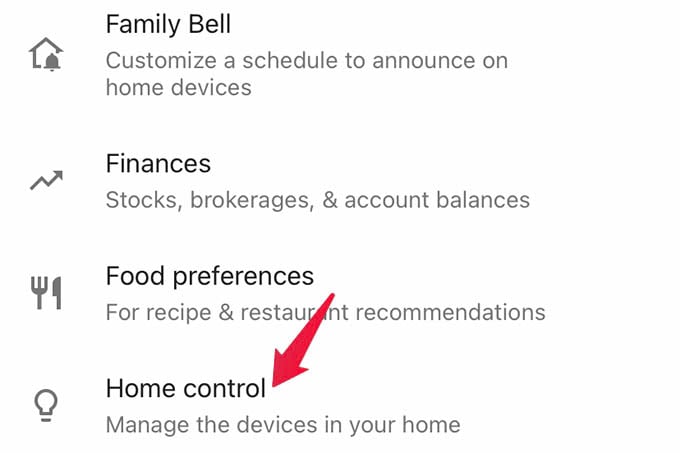 The next screen shows off the Home control for Google Home. You can see and manage smart home Devices there. It lists out Google Home speakers, smart bulbs, vacuums, and more. Any Google Assistant-supported devices you have will appear here.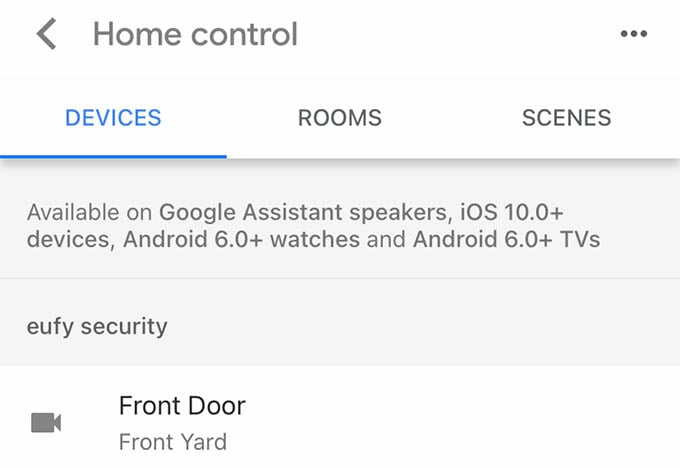 The Rooms tab has your rooms listed with devices you assigned so far. If you ever set Scenes using any of your devices, they also will appear on the screen. Manage all of them in one place.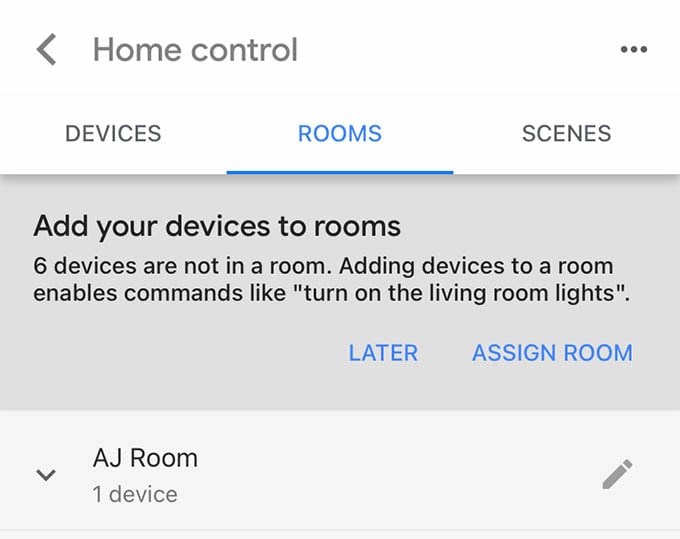 Related: How to Use Google Home Family Bell for Dinner Time & More!
We know what you are thinking. Home control is such an essential window for smart home control. Why couldn't Google move Home control for Google Home to an easily accessible menu? Let us hope Google will have some updates under its sleeve to fix this once and for all.